Kindergarten Virtual Valentine's Day Song
https://www.youtube.com/watch?v=LIiM_OARUzk
Kindergarten Virtual Christmas Performance
Kindergarten Virtual Thanksgiving Play
httpshttps://youtu.be/4sNUfLvDCuU://youtu.be/4sNUfLvDCuU
Kindergarten Virtual Halloween Presentation
Check Out All of the Wonderful Experiences We Have Shared In Kindergaten!
https://sites.google.com/view/nativityofmaryschool-kindergar/home
Weekly Newsletter – Week of March 22nd 2021
Hi Parents
I am looking forward to a fresh new start on Monday! Spring is upon us and marks new life and new beginnings. I look forward to seeing the children and resuming our "in person" instruction. The weather looks like it is going to be nice this week so hopefully we can get outside for some fresh air!
This week I will introduce 3 new sight words…soon, all and black. I am also planning on assessing the children on the following words on Friday:
1. how
2. this
3. will
4. be
5. many
6. so
7. of
8. from
9. but
I will put an updated list in the students' binders on Monday (in a clear sheet protector) towards the front. It will include the words for the assessment on one side and the next group of words to focus on the other.
Easter is coming! I'd like to have an "egg hunt" for the children on Wednesday, March 31st. (This will be our last day of school before the Easter holiday.) Hopefully the weather will be cooperative. I am asking that each parent send in 12 plastic eggs stuffed with peanut free candy, stickers, small toys, etc. This should provide all the children with a ample supply of eggs to find. Thank you, thank you in advance! I truly appreciate all your help. You were very generous with the contribution of gold coins. The children are going to be very happy with their surprise from the leprechaun.
This week we will work a lot on spelling simple CVC words as we review all of our word families. I will also start "combining" some of our word families. The children will really need to read and determine which "word family" pictures belong in. place pictures in the correct word family.
Here are some other things I will focus on this week:
Language Arts – Print concepts, beginning sounds, middle and ending sounds, rhyme and word families, small group learning, proper letter formation and utilization of lines, sight words, journal writing; word and sentence building; word blending; poetry; making predictions and inferring information.
Math Concepts – Subtraction review/ Compose and decompose numbers 11-19
Religion –Lent and the Easter Story
Science- Spring!
Social Studies – Meet Christian Robinson – Illustrator and Author
Have a wonderful week!
God Bless, Sandy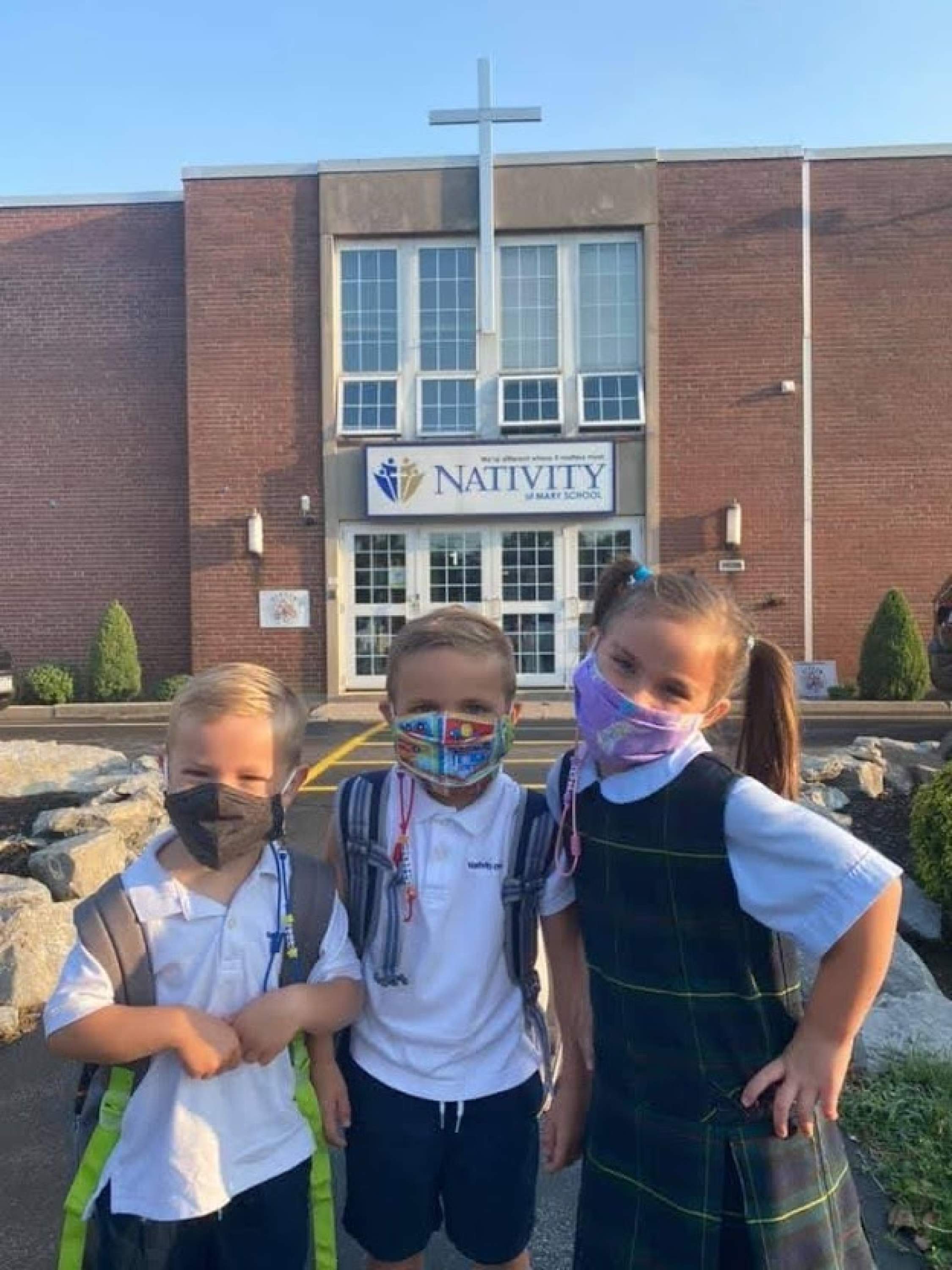 Welcome